Massages at Le Méridien Beach Plaza
Experience total relaxation
Enjoy a massage while lounging on the only hotel private beach in Monte Carlo, the only way to enjoy your afternoon in truly luxurious surrounding.
7 days a week, from 8 am to 7 pm
Bookings: +33 6 47 72 68 59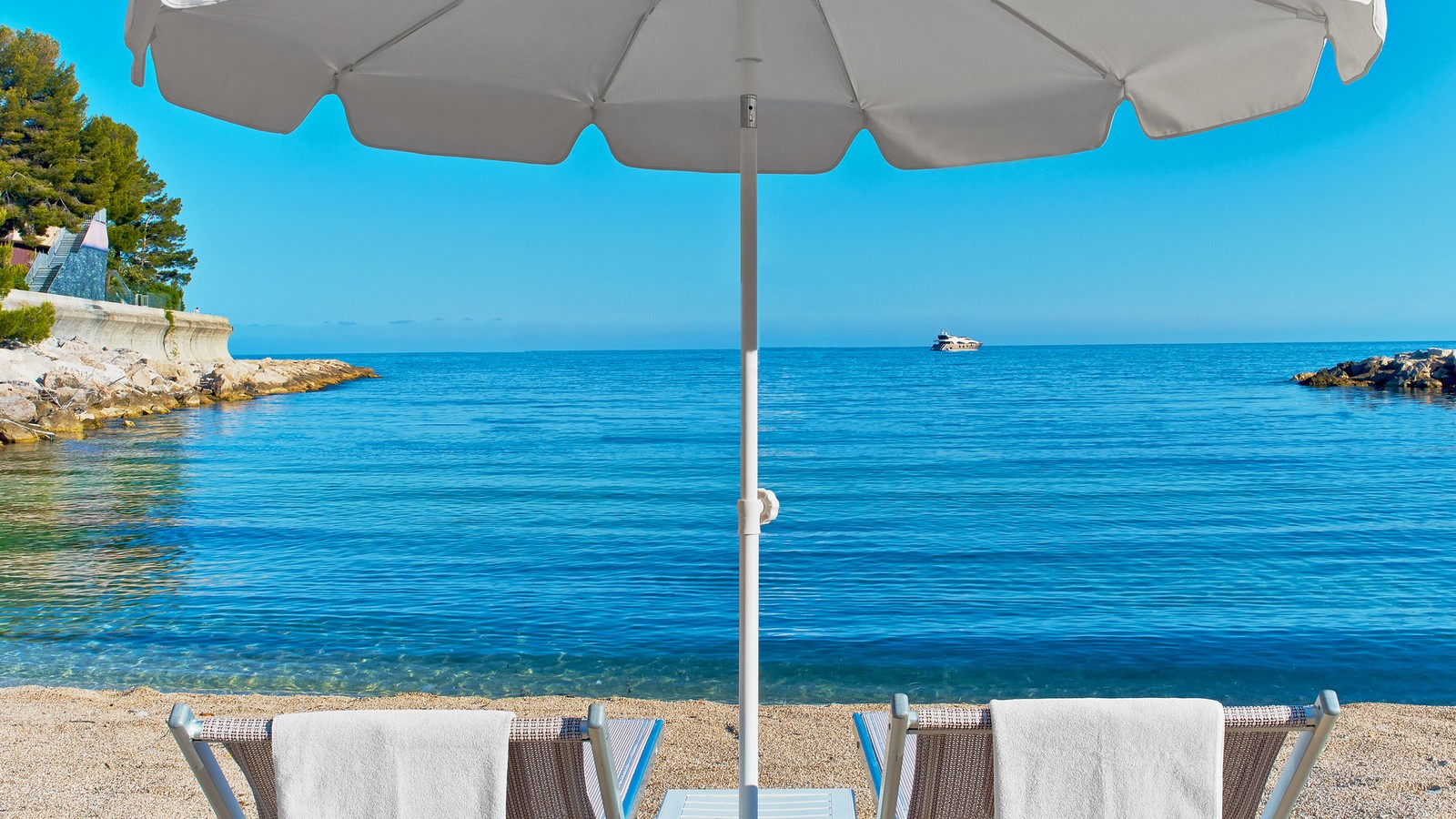 Hand & Foot Therapy
40mn
Relief and drainage movements.
Price: €98
Body Scrub
20mn
Perfect body peeling from natural products of the following scrubs: coffee, salt.
Price: €69
Partial Therapy
30mn
This is performed on a specific part of the body, according to the needs of the client, as covers either the back, hands, neck or legs.
Price: €67
Body Mask
20mn
Designed to rid the skin of toxins and cellulite.The mask contains minerals and vitamins: A, B, C, E.
Price: €75
Cervical & Neck Theraphy
20mn
A gentle massage to gradually soften and relax your neck muscles layer by layer whilst also increasing your range of motion in all directions.
Price: €59
Balinese ritual
60mn
This is a full-body treatment combining stretches, skin rolling, and pressure-point stimulation, to flow the blood, and energy.
Price: €129
Swedish Ritual
50mn
Helping with joint stiffness, increasing flexibility and improving circulation.
Price: €109
Reflexology
30mn
Focusing on pressure points promoting an overall sense of well-being and increases energy.
Price: €67
"We prepare you for the sun!"
Hair Braids
The braid is a hairstyle both trendy and classic. It adapts and adopts all occasions. It is a classy and timeless hairstyle.
Price: €23
Sunscreen Protection
5mn
Relax, while we apply the natural protection oil with vitamins for the skin.
Price: €43
Cancellation policy: for cancellations less than two hours before, the service will be charged at 100%.
Fees may apply for in-room massages.